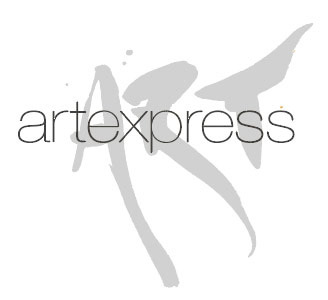 Sophie Zhang
North Sydney Girls High School
IMAGINE IF YOU COULD BUY FREEDOM
Collection of Work
Oil on canvas
Imagine if you could buy freedom? For some, the cost is much greater than for others. Gold is indicative of privilege, wealth, social class and freedom. Gold is also the colour of the thermal blankets that refugees drape themselves in. For refugees, gold is not a symbol to display their prosperity or liberty, but a tool for survival. Playing upon gold's associations of commerce, celebrity and wealth, in jarring contrast to the plight of refugees, my body of work's intent is to challenge the viewer by asking them to reconsider their understanding of the true value of freedom, and its cost.
My artmaking practice has been influenced by the study and interpretation of the following artists: Ben Quilty, Ai Weiwei, Alex Seton, Liu Xiaodong, Jeff Koons, Yoko Ono.
Marker's Commentary
IMAGINE If you could buy freedom is an epic triptych chronicling the passage of refugees in seeking a new life. The poignant addition of a battered life vest as a painting surface generates an emotional connection to these men, women and children. Ominous skies are sumptuously painted providing a melancholy backdrop to the allegorical figures. The mother and child and astute figure groupings are reminiscent of religious paintings of the Renaissance. The expert use of chiaroscuro, an illuminating golden light promotes a sense of a divine presence. The spiritual golden colour becomes menacing when applied to the life vest. Lives are traded for monetary gain with no guarantee of safety or the realisation of their voyage. The artist uses her superlative painting skills to create an impassioned statement elevating a tragic news story into a metaphorical tale of life and death.